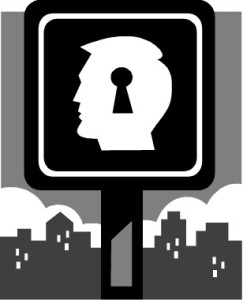 Knowing God… Can any thought be more mind-boggling or humbling? The concept is inconceivable. Yet, in my kitchen, prior to and apart from hearing the words of The Lesson of the Declaration, came the words, "You know Me." No climactic event, perilous situation or dramatic rescue accompanied the words. There were just three simple words that brought me to a standstill. The words were the entire event, and their impact upon me could not have been more simply understated or more simultaneously profound.
The words came neither in the audible, thunderous voice of God, which twice I have heard, nor in the familiar inner voice of the Holy Spirit. Rather, they came accompanied by a definitive knowing that it was Jesus saying the words to me.
Jesus:  of all people for me to "hear," let alone "know." How does one fathom that? Yet, the words, having been spoken, had to be accepted as true.
The fact is that, dependent upon our personal experiences, some words are just plain easier to accept than others. The words that David spoke, "You have searched me, LORD, and you know me" (Psalm 139:1), are words that we, who are Christians, find logical. Recognizing God as all-knowing Creator, David's words make sense.
Similarly, experience generally leads us to agree with the words that God spoke through Jeremiah. "My people are fools; they do not know me. They are senseless children; they have no understanding. They are skilled in doing evil; they know not how to do good." (Jeremiah 4:22)
So to accept the idea, then, that we are able to know Jesus/God to such an extent that He would say so can seem counter-intuitive, possibly even ludicrous and downright prideful.
But pride really lies in thinking too little of God's capability and willingness to accomplish such a feat in us, when He has said that He has done so. Accounting for our deficiencies, God has provided exactly what we need, having promised ahead of time that He would. "I will give them a heart to know me, that I am the LORD. They will be my people, and I will be their God, for they will return to me with all their heart."  (Jeremiah 24:7)
Jesus—the Only One capable—came to Earth for that very purpose:  to both reveal and give the Father's heart to us. "No one knows the Son except the Father, and no one knows the Father except the Son and those to whom the Son chooses to reveal him." (Matthew 11:27b)
Our Father, knowing what we need before we ask (Matthew 6:7), as well as being the good Father who He is (Matthew 7:11), has given us a heart of flesh to replace our hearts of stone (Ezekiel 11:19 & 36:26). He has given us a heart like His own:  a fountain of grace.
This is the Gift of Christ Jesus:  the Gift of true perspective, one viewed from the restorative mercy and forgiveness embedded in God's love.
This is not just what, but who, Jesus is. And this is who we become in Christ. In allowing Jesus to mold us to Him, He makes us into a truer image of our Father.
This is what it means to know Jesus.
To know Jesus is to be known by Him, to be recognized as one of "His flock," to be one who heeds His voice. Jesus said, "I am the good shepherd. I know my sheep and my sheep know me—just as the Father knows me and I know the Father—and I lay down my life for the sheep." (John 10:14, 15) "My sheep listen to my voice. I know them, and they follow me. (John 10:27)
Following Jesus is to live by His words, His Way—to live for the welfare of others, as He first lived for us. "A new command I give you: Love one another. As I have loved you, so you must love one another." (John 13:34) No greater love exists than to lay down one's life for another, to put aside one's desires in order to fulfill another's needs.
This is what Jesus did, having fought and won the battle in the Garden of Gethsemane. He could have chosen the "easy way out" (according to worldly logic), avoiding the pain that His selfless decision would bring upon Himself. He could have allowed the world to suffer justifiably (according to its own standards) for eternity. Instead, He chose to live by His Father's Heart, honoring His Father above His own life. Doing so, He set an unprecedented standard for us to follow.
This is what it means to know Jesus.
Gazing upon Jesus on the Cross, we have a clear view of the Father, for Jesus said, "I tell you the truth, the Son can do nothing by himself, he can do only what he sees his Father doing, because whatever the Father does, the Son also does." (John 5:19) "Anyone who has seen me has seen the Father." (John 14:9b)
Using the Cross, God fully revealed His Heart in Jesus by freely exposing the extent of the rejection that He endured. "For God so loved the world that he gave his one and only Son" (John 3:16a) —His Son, who would be "despised and rejected by men" (Isaiah 53:3a), exactly as God had foretold would happen. Completely understanding the suffering that Jesus would have to endure for man's sake, God the Father chose before Creation to lay down Jesus' life and build upon its steadfastness. He chose to purposefully walk into mankind's pain via the Body of His Son in order to lead us into His everlasting love. Still, some have refused to follow.
Rejected by some in full and by others in part, the Father's Heart is often misunderstood. To some extent, we each lack comprehension of the forgiveness and mercy that were poured out in the blood of His Son upon all people… poured out in the blood of His Son!
God poured out His Only Son's blood…. for you… and for me. The sacrifice is personal—very personal. And it becomes yet more personal when we realize that we would never have thought to have done the same for another. Yet, God did. He did so for each one of us in the midst of our unfaithfulness to Him. He put our welfare ahead of His own Son's earthly comfort.
Only through the Blood do we come to understand the value to God of each and every person's life. Only through the Blood do we come to forgive everyone because we are forgiven. Only through the Blood do we come to give mercy because we have been given mercy. Only through the Blood do we come to embody love because we have been loved Bodily in Christ.
"This is how God showed his love among us: He sent his one and only Son into the world that we might live through him. This is love: not that we loved God, but that he loved us and sent his Son as an atoning sacrifice for our sins. Dear friends, since God so loved us, we ought to love one another. No one has ever seen God, but if we love one another, God lives in us and his love is made complete in us." (1 John 4:9-12)
Indeed, "We love because he first loved us" (1 John 4:19), for "God is love" (1 John 4:8 & 18). This is the life into which Christ leads us:  a life of compassionate mercy and grace that rejoices in benefiting others.
This is what it means to know Jesus.
God's pure and unadulterated Gift of love changed not only the world, but eternity. In His Son's Body and Blood, God gave those who would receive Jesus full title to a new life:  an everlasting life founded on God-given assurance of God's unshakable love.
Firmly grounded in and by God's perfect love, we are compelled to emulate our Father by pouring forgiveness, mercy and grace into the lives of others. The regeneration of our hearts through our faith in Jesus empowers us to walk in closer step with Jesus, more closely syncing our hearts to that of the Father and the Son. This is tangible proof that Jesus, having once lived for us, now lives in us, giving birth to more abundant life.
"To the Jews who had believed him, Jesus said, 'If you hold to my teaching, you are really my disciples. Then you will know the truth, and the truth will set you free.'" (John 8:31, 32) The knowledge of Jesus that frees us from oppression also provides us with the freedom to stop oppressing others. No longer bound by rules and regulations, we no longer feel the need to bind others, expecting them to gratify us.
Instead, we share the freedom that has been given to us: the freedom to stop striving for acceptance through personal perfection. That includes no longer fearing condemnation's rejection when we fail to measure up. Enabled by the grace of God given to us in the perfection of Jesus, we likewise give grace through the faith that has become ours in knowledge of Him, for "grace and truth came through Jesus Christ" (John 1:17b).
This is what it means to know Jesus.
Thus, in being so honored by God, we come to know more intimately the One who figuratively handed us a "Get out of jail free" card at His expense. Having "unlocked every cell door" and "loosened every chain" (See Isaiah 42:7), Jesus has freed us to experience life as God designed it. To know Jesus is to personally experience the life-transforming power of God.
The day is coming, with certainty, when all who live will personally know Jesus. "No longer will they teach their neighbor, or say to one another, 'Know the LORD,' because they will all know me, from the least of them to the greatest." (Hebrews 8:11; Jeremiah 31:34a)
But, right now, coming to know Jesus requires time dedicated to that singular purpose. As we focus on the Word of God, God's Word works the Truth of Jesus in us. Each time that we accept spiritual revelation from the Word of God, we are transformed in ways that graciously exceed the scope of any preconceived expectancy for which we may have dared to hope.
Knowing Jesus is not an accomplishment on our part, but rather an accomplishment of God in us by Holy Spirit power. Jesus promised His disciples that "…the Counselor, the Holy Spirit, whom the Father will send in my name, will teach you all things and remind you of everything I have said to you" (John 14:25, 26), for He is "the Spirit of truth" (John 14:17).
Through the Truth of Jesus, revealed in God's Word by the power of the Spirit, we come to know our Triune God. In choosing to honor His ways above our own, the impossible becomes possible:  evil inclinations are extinguished one after the other as we choose to do good for all.
This is what it means to know Jesus.
Humbled always by the very thought of knowing Jesus, and even more so by continued awareness of the thought's conception and growth within us, we come to know Jesus ever better. Humbleness and personal knowledge of the Lord always go hand-in-hand, for humbleness (knowing our rightful position in Christ Jesus) increases with our knowledge of the Lord.
"Our knowledge of the Lord…"
The words are continually mind-boggling. But, more importantly, they are also "mind-straightening," doing their job, untangling the mess created by wrong thinking.
Isn't that exactly what Jesus does? He straightens out our thinking, centering our every thought on the Truth of God.
And with every correctly re-centered thought, the Truth of God comes into a little sharper focus, preparing us to receive even more of the Truth that is in Christ Jesus.
Jesus delivers exactly what we need, when we need it, every time. He delivered yesterday, He is delivering today and He will continue delivering tomorrow. Of this, God has left no room for doubt. Our part in the process is simply to acknowledge the unmatchable goodness of God in the giving of every gift, all of which come our way through the Gift of His Son. We do so by personally accepting every delivery that Jesus sends our way with a grateful heart that continues to expand in greater awareness of the Truth of God's abundant grace.
And that is precisely how we come to know Jesus:  by the grace of God in Jesus, revealed to us by Jesus, in first-hand Holy Spirit initiated experience with Jesus.
There is no other Way but the One and Only.
"…I know whom I have believed" (2 Timothy 1:12b)