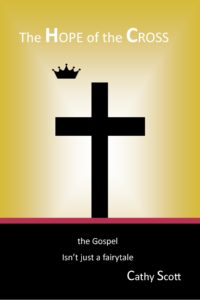 Through a fun, fairytale-like style, this book takes a fresh look at the Gospel from the perspective of a loving Father in personal relationship with His most beloved child: You! "See what great love the Father has lavished on us, that we should be called children of God! And that is what we are!" (1 John 3:1a) Read the story through the eyes of the child you were made by God to be: His forever.
$4.00 e-books:  kindle; Apple/itunes:  Nook;   kobo

        6 in. x 9 in. print version  $8.00 + S/H
Buyers do not need to have a PayPal account to use the button, but can pay by credit card. The shipping options and calculated taxes for GA residents will be stated on the payment page.