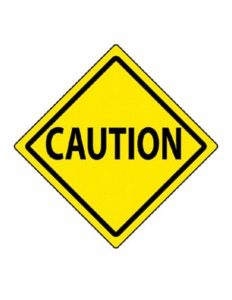 WARNING:  CRISIS POINT AHEAD!
Crisis – a point in time or location that requires an immediate response in order to continue forward; similar in nature to a turning point, but involving
a dramatically more severe situation that might end in potentially dire consequences
WARNING:
Gaining entrance into God's gated Kingdom isn't as some people think that it is.  Nothing less than God's perfection can see God and live to tell others about Him. So, if you think that being a "pretty good" person is a "good enough" deal to get you into heaven, you might just want to rethink your equations. Try again.
**********
DESPITE WHAT YOU OR THE WORLD MIGHT BELIEVE,
GOD DOES NOT SEND "GOOD" PEOPLE TO HEAVEN
AND  "BAD" PEOPLE TO HELL.
HE NEVER HAS, AND HE NEVER WILL,
FOR SOME VERY RIGHT AND VALID REASONS:
"AS IT IS WRITTEN
'THERE IS NO ONE RIGHTEOUS, NOT EVEN ONE;'"(ROMANS 3:10)
"NO ONE IS GOOD—EXCEPT GOD." (Mark 10:18)
"FOR ALL HAVE SINNED
AND FALLEN SHORT OF THE GLORY OF GOD." (Romans 3:23)
HEAVEN WOULD THEN BE EMPTY FOREVER,
AND HELL WOULD BE AN OVERCROWDED HOT SPOT.
SO FAR REMOVED ARE WE FROM GOD'S PERFECTION
THAT GOD GAVE US THE GIFT OF FREE WILL,
SO WE CAN DECIDE OUR FATES FOR OURSELVES.
SO, WHAT IS YOUR FINAL DECISION TO BE?
TO ASK JESUS TO SAVE YOU FROM ALL OF YOUR SIN,
OR TO KEEP TRYING TO PRIDEFULLY DO IT YOURSELF?
**********************.
Between heaven and hell is only void.
GOD MADE NO MIDDLE GROUND THERE TO STAND UPON.