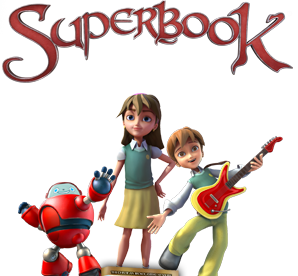 In December 2013, I had an opportunity one day to spend a couple of hours watching two of our grandsons. At the time when the event of this story really did happen, the older boy was nine-years-old and the younger one was only seven.
That week, my husband and I were just finishing up the first half of our extended vacation stay at a large, rental home near Disneyworld, Florida. Joining us there were our sons and their families, none of whom, I might add, could have been any more overjoyed than they already were at having been there with us.
But as our days together got longer, and our time together drew shorter, we all began to get a little more overly tired. So, to keep from looking like something that the "cat had dragged in" by the end of our stay, we decided to spend a little more time rejuvenating our batteries, so to speak, each afternoon. That was the point where we had made a decision that changed the rest of the trip for me, as well as, for those two boys, forever.
 Both boys chose to stay at our rental home and watch some of their favorite Superbook episodes. At home, those particular shows had been hand-selected and placed in their DVD bags, so that they would not be broken, while they would be traveling on our family vacation. So, I stayed with the boys, and that's what we did—the three of us watched Superbook videos together, one after another.

But we hadn't watched more than just a few of the episodes and were right in the middle of singing the Salvation Song together that comes at the end of every episode. When suddenly the older of our two grandsons stopped his own singing and called his younger brother's name so that he could ask his brother an important question. "Hey, ________ (name), have you ever prayed and asked Jesus to save you?" The younger brother shook his head in the negative, to which his older brother then added, "You need to do that. It's important."
So, without any further discussion, the younger boy simply got up from where he had been sitting, just a few feet away from where I was then waiting for him on the sofa.  Facing me, he leaned up against me, and then I asked him to confirm to me that he wanted to pray right then and there. With a short affirmative nod of his head, that's what he did. I said a few simple sentences that he repeated, one at a time, as I led him in a very simple prayer of salvation. Never in this life have I ever anticipated being honored so greatly by God, as I felt at that moment, watching one brother lead another one in a life-giving prayer of eternal salvation.
Cathy S. Scott
10/10/2019
[My testimony above was read this morning by my husband in a discussion of "How to Share Your Faith with Your Kids" (Grandkids, nieces, nephews, etc.) at the Big Canoe Chapel Men's Fellowship Breakfast that highlighted the effectiveness of the CBN Superbook Project in bringing Biblical Truth and eternal salvation to, literally, millions worldwide.]